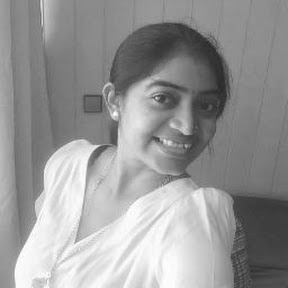 Artist Statement
I am Anuradha Misal, born in 1989 in India, live and work in Karlsruhe as an Indian Artist. Since 2014 living in Germany. I have a fine art background. My artwork takes a view of nature, and cultural and social issues historical through. The main focus point of artworks: drawing, painting, composition, and conceptual in a contemporary and mixed media art installation.
I like to do different mediums. Different mediums allow me to express different ideas. While I used a variety of materials and processes in each project. My methodology is consistent.
Although there may not always be material similarities between the different projects they are linked by recurring formal concerns and through the subject matter.
Each project often consists of multiple artworks, in a range of different media, group around specific themes and meanings.
In 2015, I did a German Language course (integration B1). In 2016, completed my Post-graduation in FreeStyle of Art from " Staatliche Akademie der Bildenden Kunst, Karlsruhe,
Germany".
Professional Experience
During my professional career as a member of a startup team, I have learned which problem is worth solving. I have more than 5 years of combined experience in teaching, visual art, and team projects. I have been part of The Digital Aid Project in collaboration with EIT Health, Swiss Healthcare Startups, and the International Society for Quality in Health Care. I was part of the designer team. As a Visual/Ui/Ux Designer allows me to share my knowledge and experience with them and get valuable feedback with a steep learning curve.
05/2018- Present Founder Member of ArtBook The Platform Germany (Winner of Idea in Berlin Tech Fair)
---
Künstlerisches Statement
Ich bin Anuradha Misal, geboren 1989 in Indien, lebe und arbeite in Karlsruhe als indische Künstlerin. Seit 2014 lebe ich in Deutschland. Ich habe einen Hintergrund in bildender Kunst. Meine Kunstwerke werfen einen Blick auf die Natur und auf kulturelle und soziale Themen in der Geschichte. Der Schwerpunkt der Kunstwerke: Zeichnung, Malerei, Komposition, und konzeptionelle in einer zeitgenössischen und gemischten Medienkunstinstallation.
Ich mag es, mit verschiedenen Medien zu arbeiten. Unterschiedliche Medien ermöglichen es mir, unterschiedliche Ideen auszudrücken. Bei jedem Projekt verwende ich eine Vielzahl von Materialien und Verfahren. Meine Methodik ist einheitlich.
Auch wenn es nicht immer materielle Ähnlichkeiten zwischen den verschiedenen Projekten gibt, so sind sie doch durch wiederkehrende formale Anliegen und durch das Thema miteinander verbunden.
Jedes Projekt besteht oft aus mehreren Kunstwerken in einer Reihe verschiedener Medien, die sich um bestimmte Themen und Bedeutungen gruppieren.
Im Jahr 2015 habe ich einen Deutschkurs (Integration B1) besucht. Im Jahr 2016 schloss ich mein Postgraduiertenstudium in FreeStyle of Art an der Staatlichen Akademie der Bildenden Kunst, Karlsruhe, ab,
Deutschland".
Berufliche Erfahrung
Während meiner beruflichen Laufbahn als Mitglied eines Startup-Teams habe ich gelernt, welches Problem es wert ist, gelöst zu werden. Ich habe mehr als 5 Jahre Erfahrung im Unterrichten, in der bildenden Kunst und in Teamprojekten gesammelt. Ich war Teil des The Digital Aid Project in Zusammenarbeit mit EIT Health, Swiss Healthcare Startups und der International Society for Quality in Health Care. Ich war Teil des Designer-Teams. Als Visual/Ui/Ux Designer kann ich mein Wissen und meine Erfahrung mit ihnen teilen und bekomme wertvolles Feedback mit einer steilen Lernkurve.
05/2018- Derzeit Gründungsmitglied von ArtBook The Platform Germany (Gewinner der Idee in Berlin Tech Fair)
---
Award
2021 Women of the year International Award
Field in painting
Royal Academy of Art & Culture, Karnataka India
Experience
05/2017 – Present Visual Artist Karlsruhe
Activities & achievements:
● Art Installation
● Focus on Wax painting, Gouache, and Acrylic
● Creating an international artist group
● Collaboration with other international artists
● Creating international Artist's Art E-Book and successfully
published online
● Taking ArtTalk
● Promote artists and their exhibitions on social media
● Social Media Marketing
● Exhibited Germany, Finland, Switzerland, and India
Achievements:
● Successfully getting art lovers on the board
● Successfully sold some artworks
05/2013 – 06/2013 Art & Craft Summer Camp for kids India
● Creating Digital posters, flyers, and brochures
● Teaching a craft, drawing, and color theory.
10/2008 – 09/2010 TaraNet Computer Institute India
Computer Instructure:
● Working as an instructor for the course of MS Office and
DTP
Education
09/2015 – 06/2016 Staatliche Kunst Akademie Karlsruhe Karlsruhe
(2 Semester) Passed with Good
Postgraduate in Free Art Diploma
Painting, Drawing, and Art Installation using waste
Material, European Art History.
Advisor- Prof. Erwin Gross
06/2013 – 04/2014 J.J. School of Fine Art Mumbai Mumbai, India
(2 Semester) Passed with Good
Bachelor of Fine Art Diploma
Painting, Sketching, Composition,
History of art, Psychology of art, color theory,
Object drawing, 2D-Design, Screen print.
06/2012 – 04/2013 Bharti Kala Kendra India
Passed with Distinction
1 year Certificate Course in Fine Art
06/2011- 04/2013 Shri Dnyanesh Chitrakala Mahavidhyalay India
(4 Semester) Passed with Good
Art Teacher Diploma
History of art, Psychology of art, Color theory,
Drawing, Painting, Composition, 2D-Design,
Still life, Landscaping, Time Sketch, Clay & Craftwork,
Screen print, Graphics.
Languages
English (C1) German (B2)
Hindi (Fluent) Marathi (Native)
Exhibition
2020 Group Show " Antarang- The Shades of Life" in Kulturinsel Gallery Stuttgart, Germany
2019 Group Show " Confluence " in weltcafe Stuttgart, Germany
2019 Solo Show " Story of Black women" in Art Antik Gallery Stuttgart, Germany
2018 Solo Show " Quilt Generation" in Haihatus Gallery in Joutsa, Finland
2018 Solo Show " Diversity in women's" in kulturinsel Gallery in Stuttgart, Germany
2018 Group Show " All about us " in Artlet Studio Gallery in Karlsruhe, Germany
2018 Group Show " Moving Borders " in IBZ Gallery in Karlsruhe, Germany
2017 Member Art Exhibition in Badische Kunstverein Karlsruhe, Germany
2017 Art & Creativity Exhibition in Linkenheim-Hochstetten, Germany
2017 Artist Residency in Haihatus Art Center Joutsa, Finland
2016 Member Art Exhibition in Badische Kunstverein Karlsruhe, Germany
2016 Staatliche Kunst Akademie Karlsruhe, Germany
2016 Class Exhibition ( Prof. Erwin Gross) Gallery der Stadt Plochingen, Germany
2015 Member Art Exhibition in Badische Kunstverein Karlsruhe, Germany
2014 Class Exhibition, Sir J.J. School of Fine Art Mumbai India
2013 Jawahar Darda Art Gallery Nagpur(M.S.) India
2012 Class Exhibition, Nawargaon(M.S.) India
Other Courses
2012 Certificate course in Regional Pottery Training Centre in Free Art, India
2009 Intermediate Drawing Examination, India
Key Skills
● Painting
● Drawing
● Art Installation
● Clay work in freestyle
● Composition Design
● Color Theory
● Art Direction
● Time Management
● Research
● Concept Develop
● Problem Solving
Portfolio- website Link- https://kunst.abthepf.com/